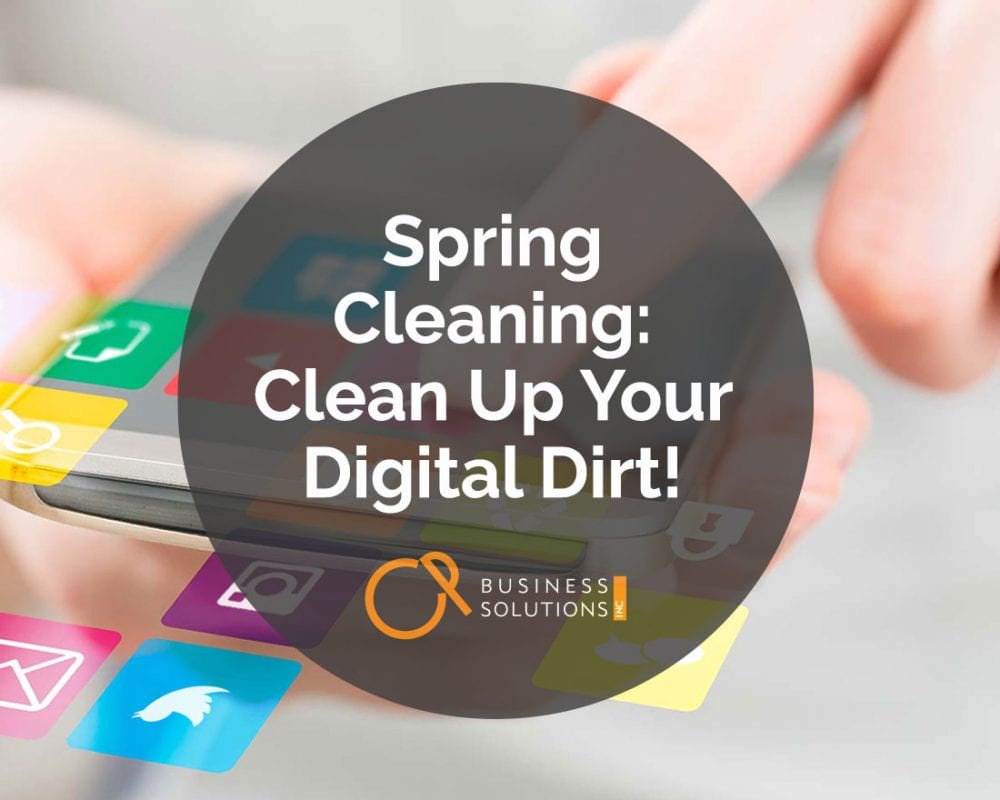 It's that time of year: the sun is shining, the birds are singing, and our houses are begging for a spring cleaning after the long, dark, cooped-up days of winter.
This spring, while you're gathering up your cleaning supplies, take a minute to think about your digital dirt. Yes, digital. We all have a digital presence these days, from posts we've liked to comments we've made to photos and videos we've shared or are tagged in. Just google your name to get an idea of yours. Are you happy with what you see?
While we can keep our houses neat and tidy on the surface, it's amazing the grime you can find when you lift a bedskirt, pull the furniture away from the walls or run your finger along a bookshelf edge. The same is true of your digital presence; sometimes, when you look a little closer, there's dirt there that you'd rather no one else see.
Whether you're a business owner concerned about the image your company is projecting, a job seeker worried about being scrutinized by potential employers, or just an everyday anyone who'd like to take control of your own digital presence, spring cleaning your digital dirt can be a worthwhile endeavour.
Here are some spring cleaning steps to help you out.
Step 1: Air it out
Google yourself to see what's out there.

Consider everything that you, yourself, have posted online (comments, photos, etc.).
Find out what others have posted about you (comments, photos, etc.).

Try various search engines and variations of your name and nicknames.
Search public records (databases such as court records, tax records, real estate records and criminal records) for incriminating or erroneous information.
Do a credit check.
Do an employment check.
Do an education check.
Step 2: Sweep, scrub and chase away the cobwebs
Try to have unflattering content removed.

If you control it, do it yourself.
If you don't control it, ask the person responsible to delete it (for example, the friend who tagged you in the questionable photo or the webmaster of the site where your negative comment appears).

Maximize your LinkedIn profile so that this shows up at the top of searches (consider creating one if you don't already have one).
Consider creating a personal website or blog to control what information about you appears at the top of search results.
Step 3: Once it's in order, keep it that way
Set up a Google alert to keep yourself up-to-date on any new information that is posted online about you.
Increase your security settings on all of your social networking sites.
Think twice before posting anything personal online.
Oftentimes we have the best intentions when it comes to housework but sometimes, no matter how hard we try to keep it clean, we need to call in the professionals to help. If you're thinking about spring cleaning your digital dirt but are overwhelmed at the idea of taking it on yourself, we can help. CP Business Solutions offers a two-part package: first we'll evaluate your digital dirt, then we'll give you options for remediation. Separate packages are available for personal and business dirt. Contact us for more information.
And happy (clean) spring!