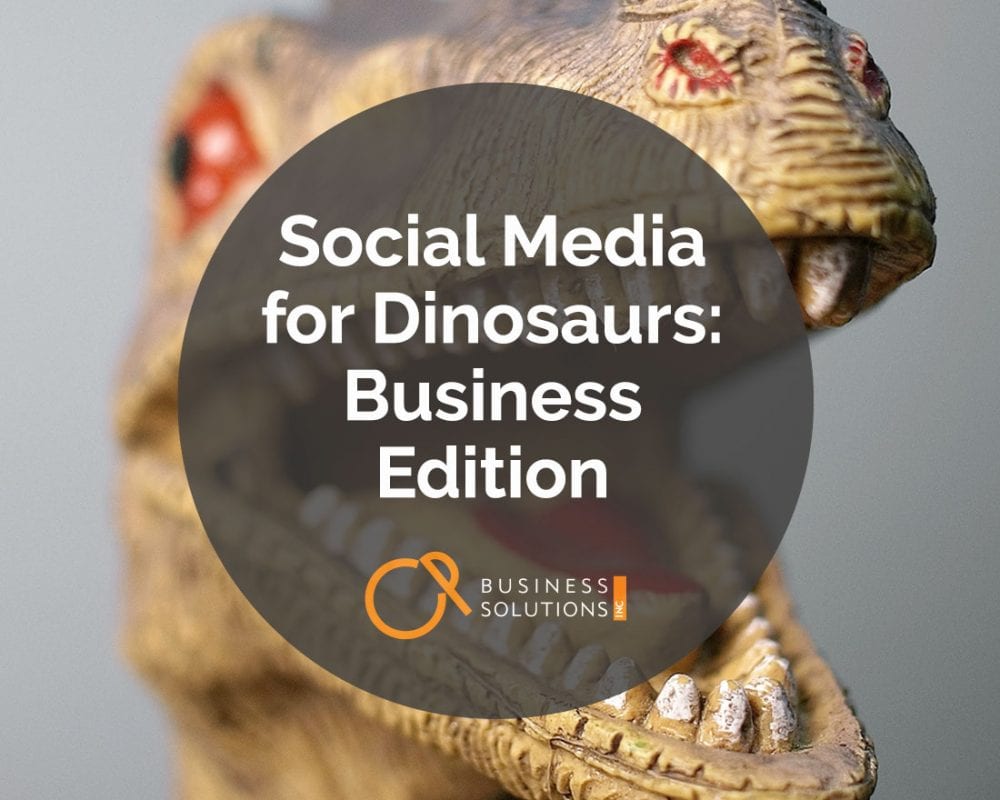 A common question we hear is "I need a social media presence for my business; I just don't know what to do or why I really need it."
How about we bring this back to the basics so it's a little easier to understand?
Why?
Digital media is a growing industry that is having a huge impact on the way products are marketed.
Businesses adopting this form of marketing are able to have real-time interactions with their target markets and, very importantly, are able to measure responses. With this data, campaigns can easily be modified to enhance online engagement between the consumer and the business.
This is not to say that having a Facebook page will replace your traditional marketing efforts. It's the combination of traditional media, branding and digital media that, these days, will make the strongest campaign.
So why social media? Think about this:
Facebook added over 200 million users in less than a year
Facebook reaches 1.44 billion active users monthly
56% of Facebook users access their Facebook accounts more than once a day
59% of Canadians have a Facebook account
78% of consumers trust peer recommendations while only 14% trust traditional advertising
IT'S MEASURABLE: social media gives companies the ability to measure success against their marketing goals and modify campaigns to increase engagement.
Digital marketing and social media are changing how the majority of people communicate. Mobile usage for browsing information is increasing rapidly and information is now available anywhere, anytime. Businesses that choose to adapt are becoming market leaders.
Confused about social media? Here's a fun primer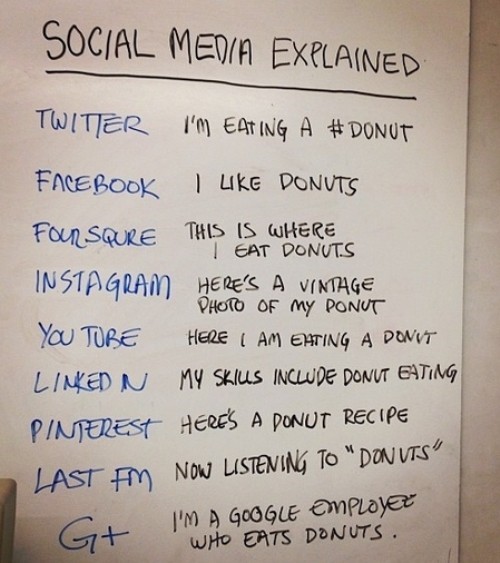 What Now?
Do you Snapchat or Facebook, Google+ or LinkedIn? There seems to be so many choices out there and each has a different purpose. Let's discuss some of the major players.
Blogs: Blogs are back in a big way! Blogs are great because they can be the conversational voice of your company and can really showcase your business's personality. Blogs will also help with your SEO (search engine optimization). Brilliant!
Facebook: Facebook is still the number one leader in social media and has the greatest benefit to business. Facebook is a great tool for listening to your clients, posting new products and engaging with your audience.
Twitter: For anything you want to say in 140 characters, Twitter is best. Say it fast, post an image and link anything longer. Millennials love Twitter for its ease of receiving lots of information quickly.
LinkedIn: LinkedIn is where you network with other businesses or business leaders (B2B). This is also the network to post your jobs or find new ones.
YouTube: YouTube is all about the videos. With over 3 billion views a day, YouTube is the place to post instructional videos, maintain a video blog or post your latest ads.
Google+: This is Google's social media solution. Google+ allows for business pages, networks, circles of friends and searches.
What Next?
Pick a starting point. Take a couple of them out for a spin and see how you feel about them. For businesses, Facebook and LinkedIn are always a good place to start.
Still confused? Have questions? Want to take your business to the next level?
Give us a call or send us an email… we love helping dinosaurs learn new tricks.