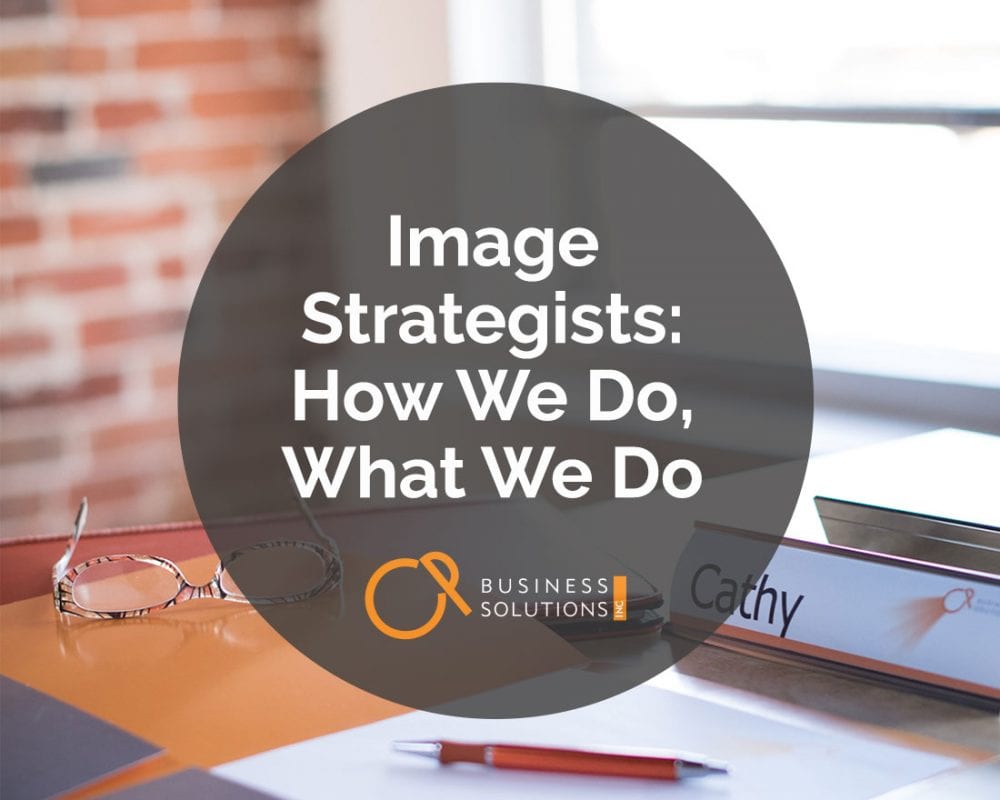 One of the most popular conversation starters is "So… what do you do?"
We get asked that a lot here at CP Business Solutions. And our response to "What, exactly, do you do?" is usually along the lines of "What do you want us to do?"
The truth is we can do a lot of stuff. We are a highly skilled team of creative problem solvers, copy writers, designers and project managers whose goal is to exceed your expectations with marketing excellence. But when you boil it all down, we're Image Strategists.
As Image Strategists, our job is to help your organization look good. Why? Because image is important.
There's the image that your organization shares externally.
There's the image that's felt internally.
There's the image that's interpreted by your target audience.
We work hard behind the scenes to make sure your organization radiates the image, brand, message and vibe that you need to stand out, reach your intended audience, and be remembered.
We untangle and simplify, turn chaos into calm and create the extraordinary.
So how, exactly, do we do that? By using strategy, branding, design, consistent messaging and planning to help you reach your goals.
When you're not sure where to start, we will uncover your potential.
We have a knack for seeing what others may not and perceiving the unique and subtle. We build on your competitive advantage and showcase what makes you different.
When your statement needs to be impactful, we inspire creativity.
We generate concepts to elevate your brand, image and organization. We create fresh, inspiring and eye-catching campaigns that celebrate what makes you unique and help you stand out.
When you're hesitant to leap, you can trust us.
We leap with you and keep you moving forward. We keep you informed and confident in the execution, cost, quality and timelines of each and every project, always going beyond to earn and keep your trust.
When you need engaging solutions that reach your target audience, we develop solutions.
We help you crystallize and reach your marketing goals. But we don't stop at solutions – We're dedicated to follow-up and growth, and fueled by a desire to do more.
If you'd like to start a conversation with us, get in touch. We'd love to help figure out what we can do for you.