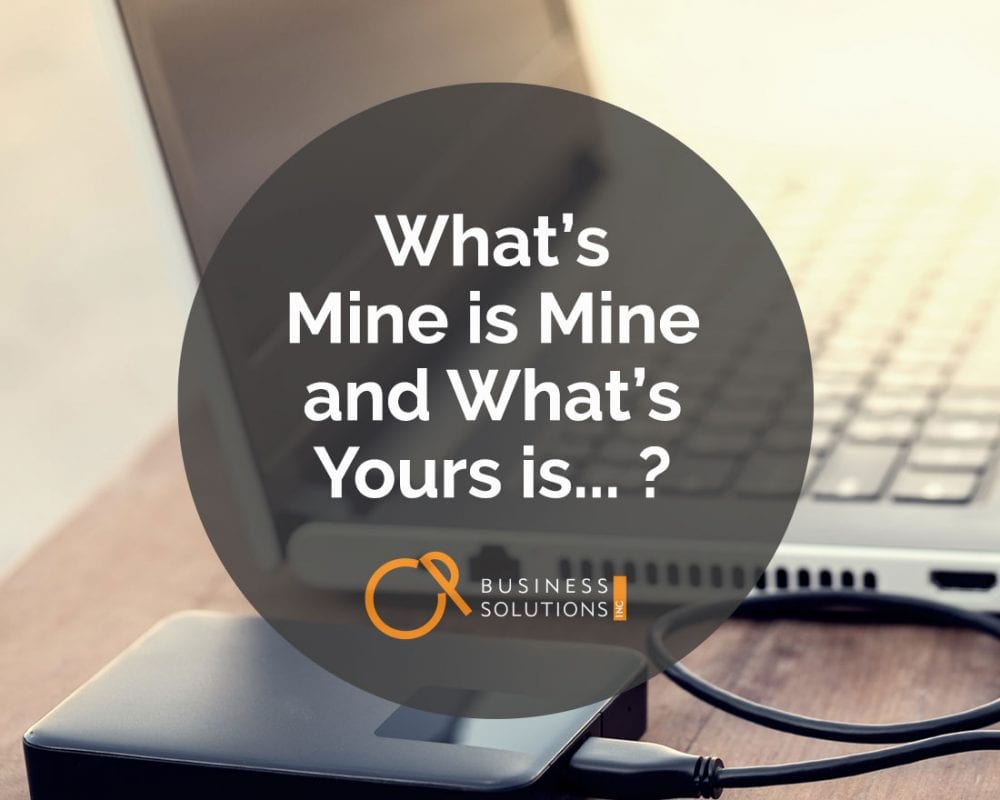 Clients often ask us, "If I hire your company to work with me and you provide me with final files at the end of the project, who actually OWNS THE RIGHTS to those files?"
We could give you the long answer, the legal, contract gobbledygook, which states:
Unless otherwise specified in writing, all final works including, without limiting the generality of the foregoing, all technical documentation and prototypes, undertaken, developed and produced by the Contractor in performance of this Contract shall be the property of the Client.
But the short answer is:
You do.
We want you to walk away with everything you need to succeed
At CP Business Solutions, we believe that businesses need to own their own Intellectual Property. That includes all of the final files you have hired us to create, improve or provide for you. Once we put those files into your hands, they're yours to use as you see fit. Who better to make decisions like that than YOU?
Surprisingly, our approach is not necessarily the industry standard—many design and marketing firms insist on retaining ownership of files. But at CP Business Solutions, we want to help put you and your business in the best possible position going forward. And that means when you work with us, you will ALWAYS own the rights to your final files.
We'd love you to come back
We believe that if we maintained ownership of your files, it's a little like holding them hostage. If in the future you wanted to adapt or adjust them, or use them in some new and creative way, you'd be compelled to come back to us for permission. And that's just not right.
We don't want you to come back to us because you HAVE to; we want you to come back to us because you WANT to. And we're always here for you…especially if that means working with you again if you need help in adapting or adjusting your files or in coming up with new and creative ways to boost your business.
But in the meantime, we'd like to brag about you
Here's a little more gobbledygook for you:
For the purpose of marketing and showcasing the Contractor's services and products, the Contractor may use the Client's name and works, at its sole discretion, as it deems appropriate including but not limited to in person, in print and online.
So what, exactly, does THAT mean?
It means we're happy to have worked with you, we wish you the best and we hope to see you again. We're also delighted with what we've created together. So don't be surprised if you see your stuff featured in our portfolio, on our website or on social media. Those final files are yours to keep, but they're both of ours to be proud of.
If you have any questions about file ownership or any other gobbledygook, don't hesitate to contact us. We'd love to hear from you.